News & Events
Brandy Bottom
Work has resumed at Brandy Bottom, though there is no visitor access until further notice. The intention is to open to visitors later in the year, and also to take part in the 2021 Heritage Open Days in September.
A 'Friends of Brandy Bottom' newsletter (No 31) was published in June 2021.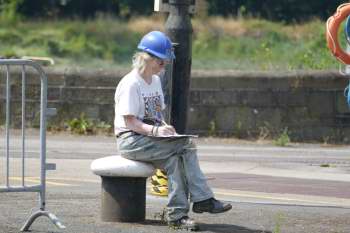 Brunel's Other Bridge
The next work party will be on Saturday 24 July. The schedule for the rest of the year can be found on the BOB events page.
Photo bottom right: Visitor survey in progress at BOB, July 2018.
Page updated: 17 Jul 21